You and Ovarian Cancer: An Animated Patient's Guide to Ovarian Cancer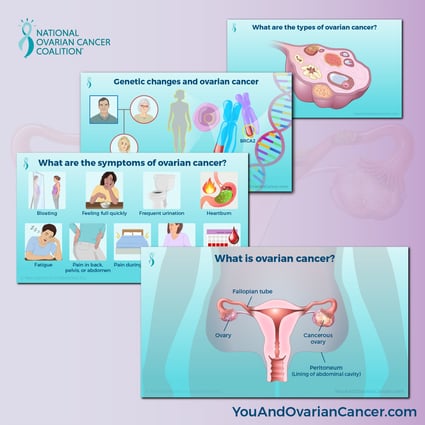 This guide provides you with the basics of ovarian cancer, treatment, and other helpful topics. This resource provides you with easy-to-understand animated videos, expert interviews, patient interviews, slide shows, and downloadable resources. Whether you are visiting to learn more about ovarian cancer, or using it to understand your diagnosis better, we hope you find it helpful. You will find expert advice to help you discuss key issues with your health care provider and make important decisions related to care.
Throughout the learning modules, you will have the ability to test your knowledge. By doing so, this helps NOCC understand what information is most needed. This resource is not a substitute for the medical advice of your doctor.
This educational activity has been developed by the National Ovarian Cancer Coalition in collaboration with Mechanisms in Medicine Inc.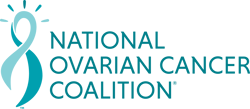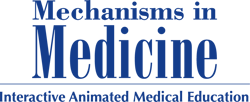 This activity is supported by educational grants from:
Alkermes plc, AstraZeneca Pharmaceuticals LP, Clovis Oncology, Inc., Eisai Inc., Foundation Medicine, Inc., Genentech, a Member of the Roche Group, GSK, ImmunoGen, Inc., KFC Foundation, Merck & Co, Inc., Novartis, Novocure Inc., Ottumwa Legacy Foundation, Pfizer, Inc.